We are here to help you navigate and succeed in the job market.
We are experts at transitioning early to mid-level professionals through career changes and career reinvention.
​
Our goal is to lead our career coaching clients through a reflective, insightful, and actionable coaching journey. Each coaching program is value-driven with a focus on development and advancement.
The College Code team is a national team of coaches holding over 20 years of combined experience within the Technology, Engineering, Financial Services, CPG, Media, Human Resources, Education, and Non-Profit sectors.
​Our program provides partnerships with SuperStrong, VitaNavis, and VIA Character to support clients through career values assessment, exploration, and navigation.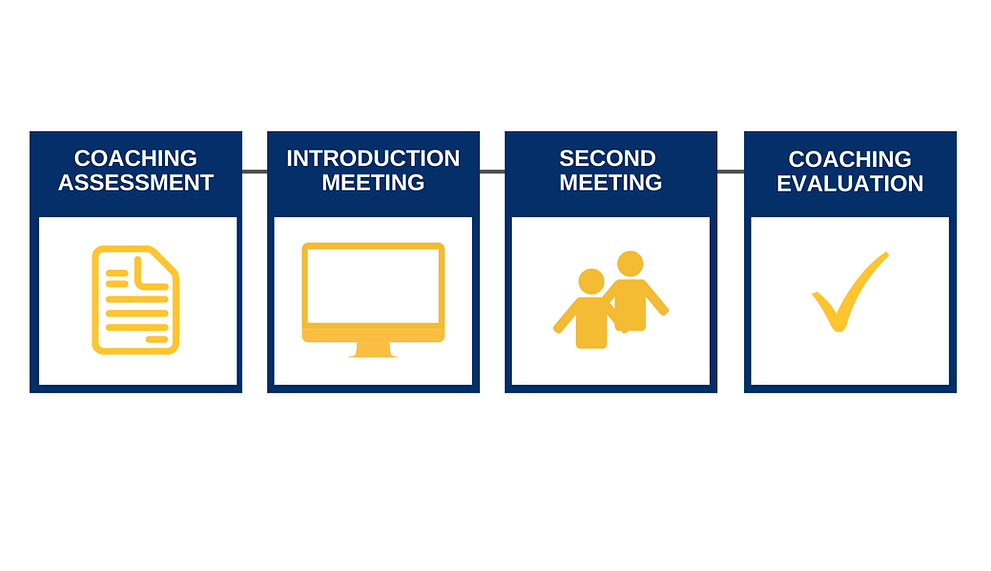 Early Career Road-Mapping (2 hours)
Career Acceleration & Goal Setting
$295
This coaching program is for Early Career Professionals, with no more than 5 years of work experience, seeking tailored career support. During a white board coaching session, professionals will assess career goals, build a customized 90-day career action-plan, and receive a fully-revamped LinkedIn profile.
​
Key takeaways include:
Pre-coaching assessment and results read out

2 hours of customized career support including a comprehensive early career roadmap

Assessment of current professional position and opportunities for next level career advancement

Receive a fully revamped LinkedIn audit and revised profile to connect with the 85% of employers who leverage LinkedIn for recruiting
Jumpstart to Career Coaching (2 hours)
Career Exploration & Planning
$295
This coaching is designed to support students & graduates in exploring careers and preparing for early career excellence. Students will understand the skills and abilities sought by global employers and assess their own skill proficiency. Students will complete a career map that helps them set actionable goals that support professional development. The heart of this package is to support students right where they are.
​
Key takeaways include:
2 hours of customized career support including a comprehensive early career roadmap

Complete Myers Briggs Superstrong career assessment to support goal-setting & planning

Receive the 2020 Jumpstart to Career coaching workbook

Gain support with crafting a resume, cover letter, LinkedIn profile, or mock interview prep (choose one!)
BrandYou for Career Coaching (60 minutes)
Personal Branding & Communication
$225
With just 7 seconds to make a lasting impression, it is more important than ever to represent a strong personal brand. This coaching program is for early career professionals seeking to build or evolve personal brand. With the support of a coach, identify best practices to show up with clarity, intention, and authenticity. By the end of the 60-minute coaching program, leverage a tailored BRANDYOU roadmap to reach early career goals.
​
Key takeaways include:
Explore personal mission, vision, and values for BRANDYOU excellence

Discover pitfalls to BRANDYOU and how to mitigate in pursuit of professional goals

Craft your BRANDYOU statement and gain practical tips for authentic relationship building

Complete VIA Character assessment to explore personal values & traits as a tool in effective branding
Job Search Strategies Coaching (60 minutes)
Relationship Management & Career Storytelling
$225
This coaching is for recent graduates & early career professionals seeking support navigating the job search process and taking action for career growth. This 60-minute customized coaching will include a deep dive of current employment trends, showcase of digital resources to support the job search process, and best practices for networking and relationship building. This service is best for those professionals who have already crafted a strong resume. If you would like to purchase this service but need additional resume support, the total package investment is $325.
​
Key takeaways include:
Deep dive into the current job market, opportunities, and challenges

Customized 60-day job search plan for target sector/industry

Relationship audit and network coaching

Receive a fully revamped LinkedIn audit and revised profile to connect with the 85% of employers who leverage LinkedIn for recruiting
Elevate Your Marketing Toolkit
Career Branding
$375
This coaching package is for early to mid professionals seeking support refining and communicating your story with confidence. Specific support is provided to build a strong resume and/or LinkedIn profile. With just 7 seconds to make a lasting impression, our coaching supports professionals in highlighting their unique value proposition and competencies to WOW recruiters and hiring managers.
​
Key takeaways include:
Confidence coaching in demonstrating professional highlights and value-add

Support in including ATS, applicant tracking system friendly competencies and skill-sets in your marketing digital toolkit

An updated resume from your coach with two round of edits

A fully updated and optimized LinkedIn profile tailored to your needs
Technology Professional,
Denver
I really enjoyed the coaching session. It was very helpful and insightful in my job search. I would recommend College Code's service to anyone who needs a coach and solid sound advice.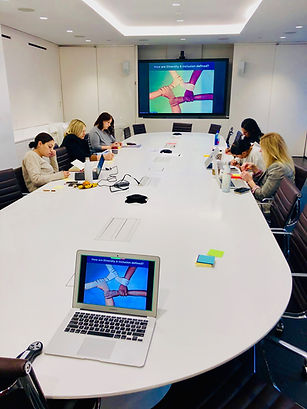 Human Resources Professional, United Kingdom
I had a wonderful coaching experience! My coach was very knowledgeable and was able to provide feedback and add value immediately. Together we brainstormed loads of new ideas and actionable steps that I can take to move my career forward. I'm looking forward to working with the College Code team in the future.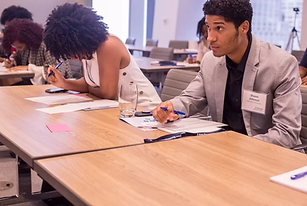 Non Profit Professional, Washington
My coach was very assuring throughout the process and provided well rounded feedback. They were easy to talk to, listened to my concerns and truly cared about the betterment of my career path. I would recommend it!
Government Professional,
New York City
My coach did a great job providing a comfortable space to ask questions, discuss my goals and current reasons for using the coaching services. My coach listened between the lines and read thoroughly through my resume and interests, on what I could be looking for and what I could or should be considering in terms of career advancement.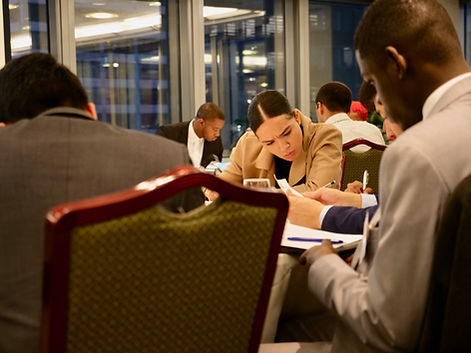 Education Professional,
California
I had an excellent experience working with my coach. My coach was a master at their craft, and truly helped me with my interviewing skills. I highly recommend it to anyone who needs help preparing for a job interview, it was an absolute pleasure!