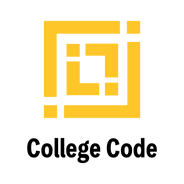 College Code provides the critical link between the development & retention of early stage professionals. Our tailored solutions center around workforce development (supporting education institutions and non-profits) and talent development & retention (supporting employers).
Our multi-faceted team of career strategists & talent consultants have supported over 7,500 students, emerging professionals, and people managers, globally.
​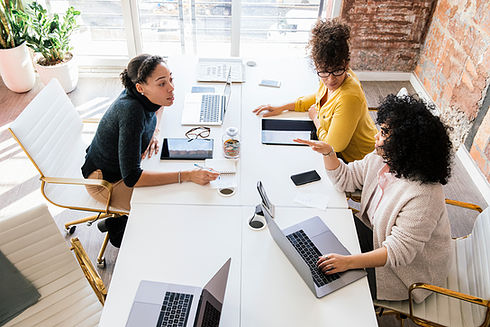 Only 4 in 10 U.S. college students feel well prepared for their careers; Perceptions vary widely by gender

- McGraw Hill
A survey of 32,000 currently enrolled college students found that only a third of students strongly agreed that they will graduate with the skills and knowledge needed to succeed in the job market

- Gallup and Strada
In a report by

Ripple Match,

51% of underrepresented students said that opportunities for promotions and upward mobility at a company influenced their decision to accept a position
Barriers to upward mobility begin with the first promotion, and persist all the way to the


C-suite – entry-level women are 18 percent less likely to be promoted than their male peers

- McKinsey
THE OPPORTUNITY
REIMAGINING EARLY CAREER DEVELOPMENT & RETENTION
FOR DIVERSE POPULATIONS
By 2025, 75% of the workforce will be GenZ & Millennial




- Inc Media
By 2032, people of color will be a majority of the American working class - Economic Policy Institute
The share of women in the workforce is projected to reach 47.2% in 2024




- US Department of Labor

Born and raised in Raleigh, North Carolina, Chelsea C. Williams is deeply passionate about a more equitable & inclusive workplace. As a Workplace Strategist, International Speaker, & the Founder & CEO of College Code, she supports national organizations in centering DE&I is a forethought, rather than an afterthought with a specialty in developing consciously inclusive early talent & people managers.
Upon graduating Spelman College, Chelsea started her career on Wall Street, where for a decade, she managed human capital across the United States, Europe & Asia. Today she is a highly sought advisor to global organizations on talent attraction, development, and retention.
She has contributed to major publications and media outlets including: Forbes, The Society for Human Resource Management, The Association of Talent Development, The National Association of Colleges & Employers, and WCBS 880 (New York News & Talk Radio).
Chelsea currently resides in Atlanta, Georgia. She obtained her BA in Economics from Spelman College as a Jackie Robinson Scholar.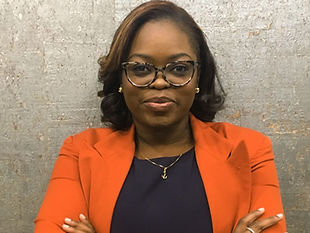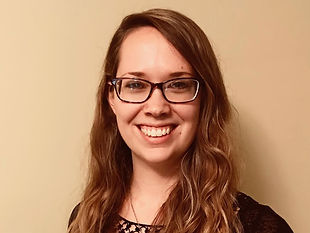 Tia is a proactive and performance-driven professional with over 15 years of experience in human resources. Her experience spans the education, nonprofit, management consulting, telecommunications, food and beverage, technology, and healthcare industries. She has a special passion for creating client experiences and talent development. With a foundation in Recruiting and leadership progression into Program Management and Operational Excellence, she brings a unique background of technical expertise, analytical focus, and strength in strategic planning and execution, to serve clients effectively.
​
Outside of work Tia can be found collecting vinyl records, spending time with her family on the beach, in-home iPhone photo ops with her husband and daughter, serving in various roles throughout the community, testing her skills creating cocktails, and spoiling their 14-year old miniature Yorkie.
Molly is a dedicated administration professional with over 9 years of administrative and business management experience. After working in the nonprofit sector for many years, she now specializes in providing virtual administrative services to small business owners. Her forte is improving processes and procedures for greater efficiency and effectiveness, and she has a passion for helping others. Molly lives and works from Houston, Texas where she enjoys eating tacos, visiting the beach, and going on adventures with her husband.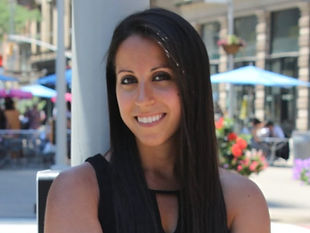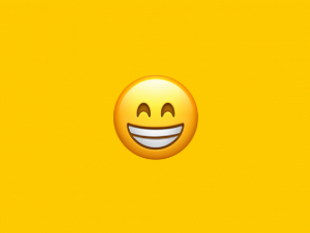 Stephanie is a digital marketing specialist that focuses on design and strategy to amplify small businesses. With over 10 years of experience, she has spent time working in corporate America and now runs her own digital marketing agency. She thrives on helping others and using her creativity to elevate brands to new levels. Stephanie resides in Long Island, New York where she enjoys going to the beach, fitness, cooking, and traveling.
With over 20 years of experience, John is responsible for keeping and interpreting financial records and producing annual tax return documents that follow tax laws and regulations.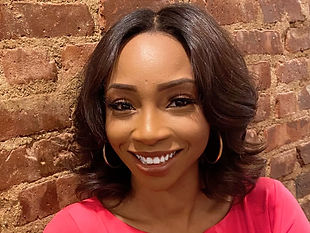 Event and travel planning began as just a hobby for Jasmin, eventually blooming into a passionate career. Her ability to organize and immaculately execute ensures the planning of a flawless events and vacations that clients and their guests are sure to enjoy! Jasmin's experience includes years of planning intimate to large client events, corporate conferences, and auto shows. As a wedding coordinator since youth, she has a key understanding of the planning, service, and hospitality side of events. As she fully immerses into the industry, she vows to cultivate strong relationships with clients to cultivate and refine their vision into a unique experience.
Jasmin currently resides in Atlanta. She enjoys traveling (for business and leisure), spending time with family, cooking, restaurant hopping, and continually shopping "to update her wardrobe".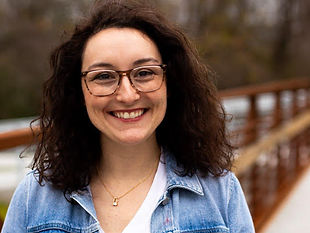 Bailey Lenzen is a professional coach and workshop facilitator who works with individuals and teams to develop deeper self-awareness, build their career story, and foster team trust. She has worked with small businesses, higher education faculty, staff, and students, and nonprofits. As a Hudson Certified Internal Coach and a Myers Briggs Type Indicator Certified Practitioner, she thrives on opportunities to facilitate growth for others in their leadership and career development. She received her M.Ed from the University of Texas at Austin, BBA from Texas A&M, and currently lives in Bryan, Texas.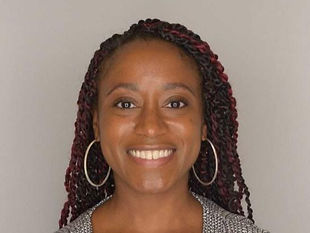 Keona Campbell is a New York native with over 7 years of career coaching experience, who holds a MPA from Baruch College and a B.S. from Ithaca College.
She is the Senior Associate, People Operations at Sidewalk Labs where she supports the implementation of equity, inclusion, and diversity in the workplace and learning & development strategies at the urban innovation company.
Prior to joining Sidewalk Labs, Keona worked at Xandr and WarnerMedia where she built recruitment, diversity outreach, and talent engagement strategies to bring in the next wave of storytellers.
Keona is passionate about supporting students and early-level professionals in taking their next career step by landing new jobs and excelling in their roles.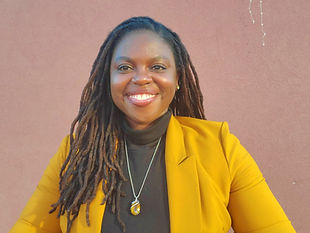 Laureen Delance is a Career Services and Workforce Development Professional. She currently works in Higher Education and also serves as a consultant facilitating workforce development workshops.
Prior to entering Higher Education, Laureen work as a Program Director Leadership Newark, Inc, a non-profit leadership development program centered around public policy and leadership development. In that role, she was responsible for managing the digital communications, curriculum, and implementation of the various programs it offers.
​
Laureen is also the founder of a writing platform, Hope4Cities (H4C) where she provides original storytelling that highlights the stories of local community/economic initiatives making large neighborhood and workforce impact.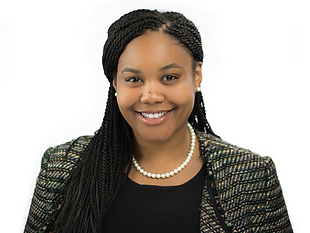 Kamil Donaldson is a Human Resources specialist with over five years of experience within Financial Services. She is a strategic HR professional with expertise in different aspects of Talent Management, including Talent Acquisition, Performance Management, and Learning and Development. Along with her responsibilities in Talent Management, she also spends time focused on employee engagement by volunteerism in the workplace. She is passionate about people development and an advocate for volunteerism.
Kamil holds a BA in Business Administration from The City College of New York and a MA in Social-Organizational Psychology from Teachers College, Columbia University.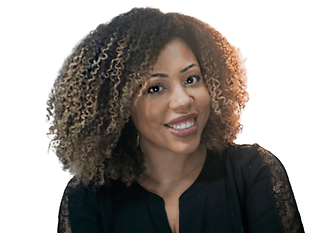 Julissa Martis is an HR strategic partner with over 15 years of experience in creating HR Strategy, recruiting, benefits, people operations, employee relations, employee engagement, compliance, HR project management & creating human-centered processes and policies to support team members to do their best work.
​
Julissa is incredibly passionate about creating inclusive workplaces where teams feel supported. She has worked in small to medium-sized businesses in the Nonprofit, Health, Maritime, Architecture, and Engineering industries, building the HR function from the ground up.
​
Julissa was born and raised in Bronx, NY, spent most of her time in Oklahoma City, OK, and currently calls Houston, TX home. She obtained her Bachelor of Science from the University of Oklahoma and her Master of Business Administration at Oklahoma Christian University.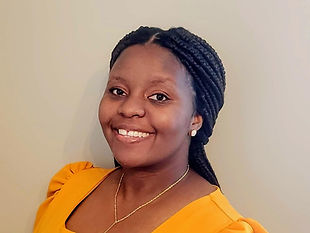 Nicole Gwanzura is a Higher Education and Non Profit industry expert who has dedicated her career to empowering underrepresented populations. She strategically led the student experience for undergraduate women developing career readiness skills at 50 Forté Partner Schools. In addition, she recently managed a cohort of 700 Early Career women who are in preparation to pursue an MBA. She has MBA admissions, advising, and interview facilitation experience from Carnegie Mellon University and Radford University. Nicole earned her BBA in Marketing and an MBA from Radford University where she now serves as an appointed Member of the Alumni Association Board of Directors.