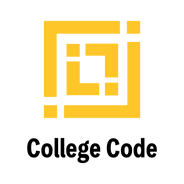 Interested in helping us build workforce development initiatives and talent development and retention strategies?
College Code provides the critical link between the development & retention of early-stage professionals. Our tailored solutions center around workforce development (supporting education institutions and non-profits) and talent development & retention (supporting employers).
With DE&I at the center, College Code delivers services to our partners who span the corporate, non-profit, and education sectors. Since inception, we have supported 10,000 students, professionals & leaders globally.
What you'll contribute
We want you to make an immediate impact leveraging your unique brilliance! You will have the opportunity to bring your insights, skills, and lived experiences to support both our clients and the internal team.
We are accepting applications from visionaries with the following experiences & backgrounds:
Human Capital

Diversity, Equity, Inclusion, and Belonging

Career Development/Coaching
​
​
​
Current Openings
Thank you for your interest in joining the College Code national team! We are now accepting applications for the following roles:
Virtual Event Producer

Career Facilitator (High School, College)

Talent Development & Retention Consultant (Strong focus on DEI&B)

Early Career and University Talent Consultant

Content Editor

Bookkeeper
We offer flexible, project-based work. Project hours vary, and we serve our clients virtually and in-person.
Please below to complete the application.
​
​
​
​
Email any questions to Operations Manager: [email protected].