A Workplace Equity Game Changer
Written by Mikala Young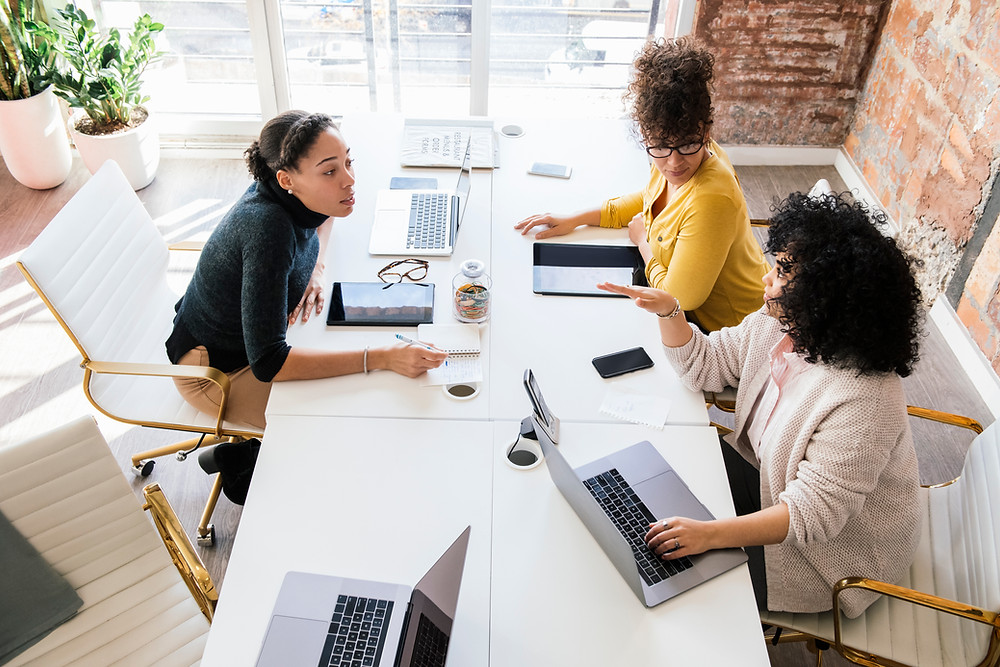 Do you remember what it was like growing up and being able to see someone you could look up to? Who was that person? Were they in a movie? A music video? A book you read? Or even someone you came across at a live event? There was probably one thing about them that you could resonate with and identify a commonality between the two of you. This is usually the first step in believing that one day you would be able to be like them in some capacity. What if we were to translate this into the workplace? We know the effects of having and seeing women in leadership positions is extremely powerful for seasoned professional women as well as those who are just entering the workforce looking for a path towards career progression. What if the key ingredient we're missing in career development is a simple link to the 'DEI puzzle piece'; being able to see leaders that look like you?
A lot of the time that we spend on career development within our companies is often tied to creating programs that allow leaders to connect with their direct reports in a deep and meaningful way but what if we take a step back and look at the leaders within our company? Do they reflect our workforce? Do they reflect the workforce we see for our company 10-15 years from now? If the answer is no, it's time to do a bit of reflection on opportunities to create space for diverse leadership.
Oftentimes companies focus on the low-hanging fruit when it comes to their diversity, equity, and inclusion strategy by filing entry-level roles however, the real issue lies within your leadership. This is where most employees of a different background want to see change. Most of us know this but have we thought about how it all connects to learning and development? Have we thought about how this affects retention/attrition within the organization? It's extremely difficult for individuals to grow where they cannot see themselves. In fact, one study found that black employees are 33% more likely to leave an organization than their white peers. Part of this is because of the lack of a clear path to leadership and having the opportunity to be mentored by those that look like them. How impactful and powerful this is! Sometimes it's as simple as breaking down the barriers of bias and identifying oftentimes overlooked leaders who are high-potential, high-performing individuals that don't look like us to narrow that gap.
So how can we shift this? This is a bit black and white in the sense that we have to change our hiring practices and strategies to find and attract the kind of leaders we want to exist in our company. Tap into your recruiting teams. What does your headcount look like for the upcoming fiscal year? Take this time to identify key leadership roles that should and can be filled by a diverse slate of individuals and devise a plan to attract their talent. This will require you to begin to open your mind to more than just the industry you're in. Some people are extremely well-versed in their craft, that many companies are passing on just because they do not fit into the 'culture' of their industry and often are fearful that they may not be able to keep up with the pace of your organization. Stop to think about what that means for you and your company - are you leaning into the endless opportunities that come with bringing in fresh, innovative talent?