Disruptive Innovation: How Campus Leaders Can Prepare Students for the Future
Written by Mikala Young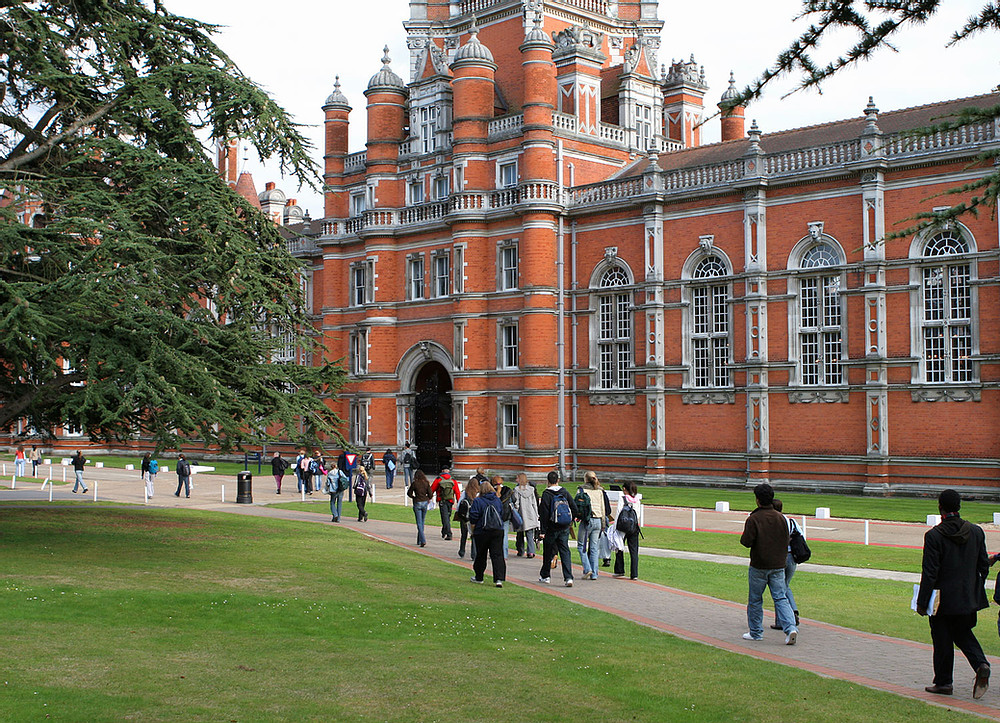 It's no secret that the world as we see it is changing right before our eyes. College and University campuses across the country have had to quickly adapt to these pre and post-pandemic changes and rework how students would be supported moving forward in the past year and a half. Surveys done by RippleMatch, LinkedIN, Handshake, etc. are all sharing similar student responses to the pandemic - ''As a student, how do I fit into this new workforce, and what will the near future look like for me?" It's a question that many Campus Leaders need to be thinking about - How exactly are you preparing students for the skills needed for this new way of working, a new way of approaching problem-solving, and a new way of showing up for their career post-graduation?
Covid-19 has shown that companies more than ever understand that disruptive innovation is key. This kind of mindset shift requires a different kind of skill set. One that can quickly leave behind many who do not adapt to future working environments. Here are three ways Campus Leaders Can Prepare Students for what lies ahead.
1. Focusing on Soft Skills
Companies consistently look for leaders who can bring people together and it's a no-brainer that college prepares students for the technical aspects of their career but what seems to continuously lack in the 'real-world' is a decline in soft skills. Soft skills are skills that can equip a student to be a strong communicator, a strong project manager, and overall an effective leader - all skills needed in any type of professional setting. Encouraging students to find opportunities throughout their collegiate career to hone in on these skills can better prepare them for the future workforce. Being a strong collaborator and having the ability to articulate solutions to a problem are skills that are hidden gems amongst high-performing employees and these skills can set a student apart from their peers when it comes time to finding a job post-graduation and beyond. Having soft skills is an art that needs more attention than the technical skills a student learns throughout their collegiate experience.
2. Encourage Students to Branch Out and Take Risks
It's common for students to hone in on their major and focus a lot of their time on internship opportunities but what if you encouraged students to try taking a few classes that they normally wouldn't take to help diversify their skillset? or what if we started encouraging students to try an internship that has nothing to do with their career choice post-graduation including taking a stab at an entrepreneur-like endeavor. If anything this pandemic has taught us, it is that there is no time like the present, and those who are disrupting the workforce for the better are taking the right creative risks and turning their passions into profitable opportunities.
3. Bring the Workforce Trends to Their Front Door
It's vital for campus leaders to continuously take the time to get to know the market that their students are walking into. It's not just the job of a career service department to understand the working environment post-graduation. All campus leaders need to be aware of the trends in the market and adapt their teaching styles to this to set students up for success. Start thinking about different methods of teaching students beyond virtual learning, think about how you can create opportunities for students to learn and grow their skillset. Show students all the possibilities they can do with their major and technical skillset.
Disruptive Innovation is changing the landscape of how we think and view the workforce. It's not happening 5-10 years from now, it's happening now and as campus leaders, you have to think about how you can set students up for long-term success. Traditional ways of teaching and supporting students are out the window and we must find opportunities to support our students in truly meaningful ways.